Guy Harries is a composer, sound artist and performer, working with electronics, acoustic instruments, voice and cross-disciplinary collaboration. He researches the use of live electronics in music with a focus on dramaturgy, the performative and audience participation.

He has composed socio-politically engaged opera including Jasser (Netherlands tour 2006/07) and Two Caravans (OperaUpClose Flourish New Opera Prize winner 2012), and investigates the politics of opera making itself through community opera devising workshops in London and an ongoing symposium series at Trinity Laban Conservatoire.

Guy has worked extensively as an interdisciplinary artist and produced works in collaboration with dancers-choregraphers including Florencia Guerberof (Utopia Dystopia - Gallery46), Simonetta Alessandri (Tate Modern 2018), Ingvild Marstein Olsen (ICA London 2015) and Claudia Brazzale (UEL 2016) and visual artist Valerie Pezeron (with whom he c0-founded Live Hazard Collective).

He also works as an electronic troubadour under the moniker Guy XY and recently released the album Turing Cabaret - an art pop opera inspired by the life of computer pioneer Alan Turing.

His music releases include solo work and collaborations with the POW Ensemble, Meira Asher and Yumi Hara on the labels X-OR, Sub Rosa and Migro. His latest album titled Light Machine was released on the label Sombre Soniks.

Guy completed his PhD in Electroacoustic Music at City University and he is a senior lecturer at the University of East London and Trinity Laban Conservatoire.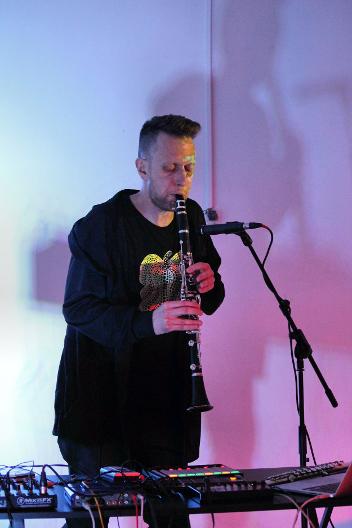 Photo credit: Abismo Umano